The Ghost in the Restaurant Investigation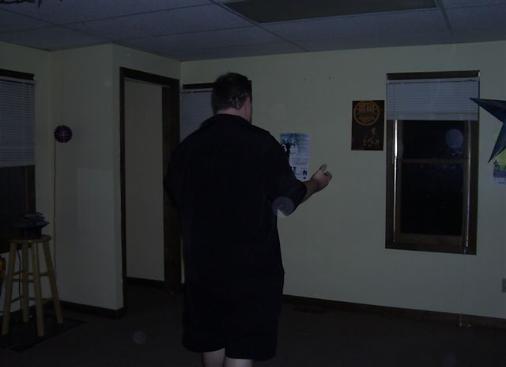 Orb by Ben's elbow and one by window. Photo by Lauren

Squiggle anomaly on left side. Photo by Lauren

Orb on Floor. Photo by Lauren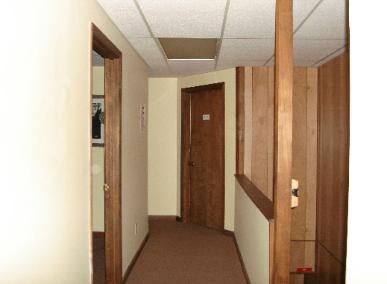 Orb peeking out of door. Photo by Sarah Harrison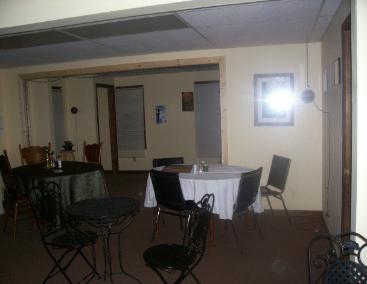 Several orbs. Photo by Phillip Driver

Black Mass anomaly. Photo by Mike

Haunted room, face looking in the window. Photo by Phillip Driver

An eerie video was shot during this investigation. The
camera was in a room upstairs and no one was
upstairs while the camera was filming. You can hear
footsteps and the camera moves twice. Then a black
shape moves in front of the window on the right side,
blocking out the light.

Enlargement of face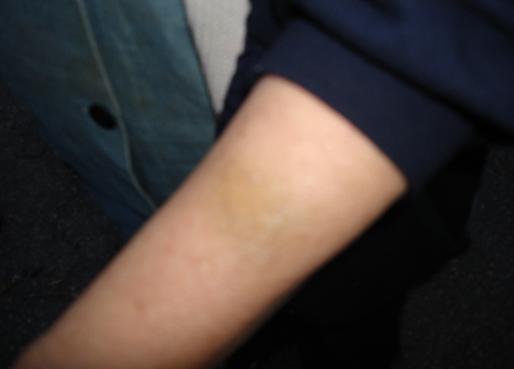 Bruise on the owner's arm where she was grabbed by something
unseen, photo by Sarah Harrison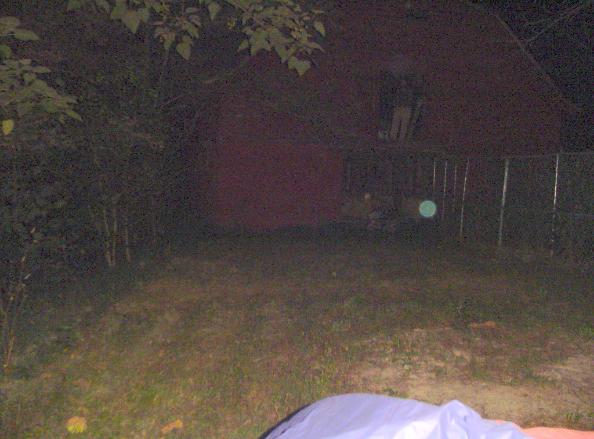 Taken in haunted barn, Edneyville, NC. Photo by Max